7760 - Diesel Shunter Locomotive
1980-1982
150 pieces, 2 minifigs

instructions
booklet, 16 pages
14.6 x 21.0 cm (A5)

12V Locomotive
from 8 years
In 1980, the LEGO Train line was refreshed and re-launched into what has become known as the grey era. Besides two 12 Volts starter sets, LEGO als came with two 12 Volts locomotives, of which this 7760 is the smallest. This one is iconic.
A-Model
The A-model is undoubtedly a little gem. The extension of the train base by 2 studs really does make a difference, and the blue and black colour scheme really stands out amongst the train sets released at the time. The use of shutters on either side of the main body as engine cooling vents works really well and helps add some visual interest.
Design-wise the 7760 looks similar to many shunter locomotives around in the 1970s. Perhaps LEGO drew inspiration from the DB Class V 60, a diesel locomotive operated by the Deutsche Bundesbahn that was used for shunting, but also for light goods and passenger train services.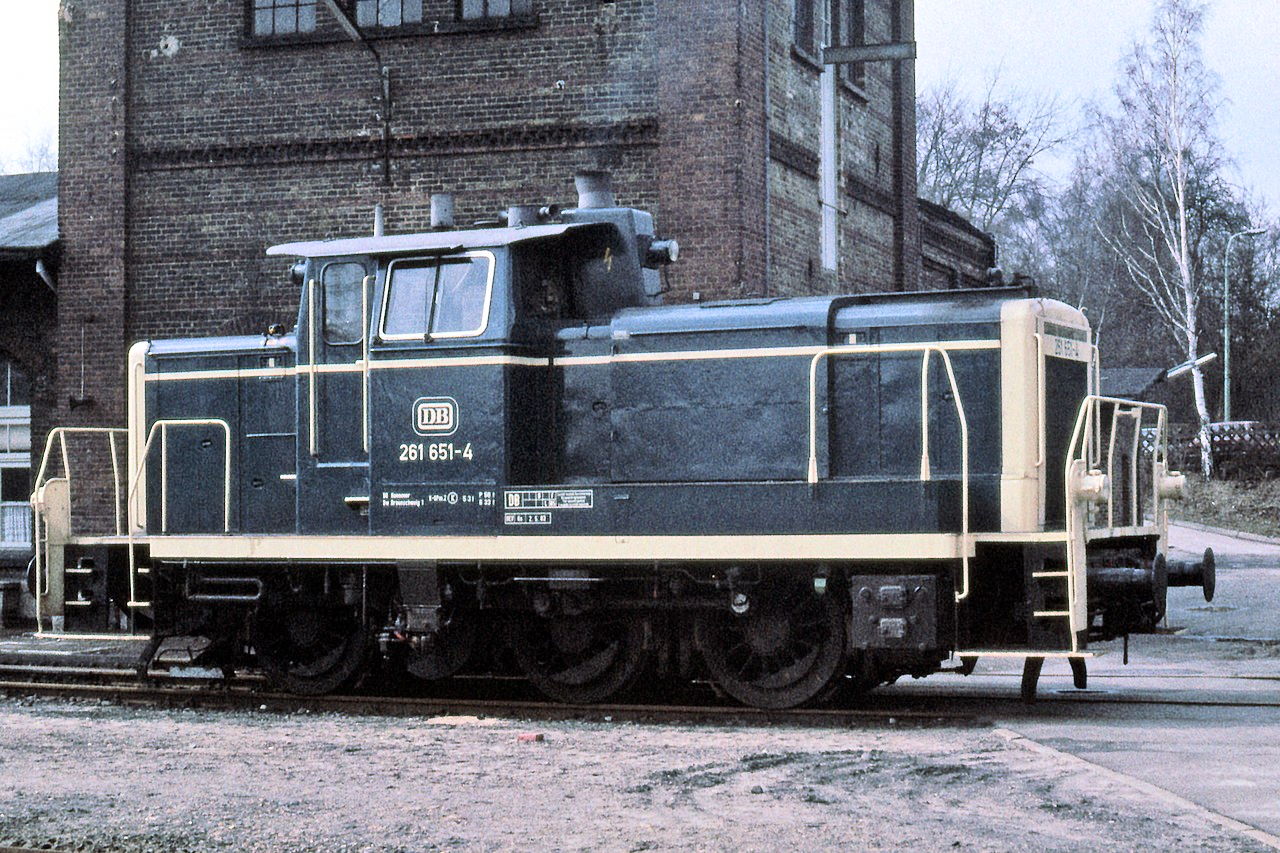 DB Class V 60
Originally, this model seemed to be intended as a compact and nicely-priced 12v single engine. Due to some unique parts, this has changed totally today. The blue windows and weights were used exclusively in this set, and therefore have become quite expensive. The blue train doors also were unique for quite a long time,and only re-appeared in 2014 with release of the power functions train set 60052.
This set was succeeded in 1983 by 7755, which combines the "large locomotive" aspect of 7750 with the "shunter locomotive" aspect of 7760.
B-Model
The B-model is another diesel locomotive, slightly different but equally blue.
Minifigs
Sticker sheets
Packaging (3D scan)
Although the model is really small, it comes with a styrofoam box, just like all the big train and technic sets from that time. This is remarkable, because the boxes of bigger train sets like 7710 or 7822 no longer used the styrofoam style.
click to view the 3D scan

1980-1982
styrofoam inner box with plastic inlays and cover, flip-open lid

dimensions
31.4 x 19.0 x 5.5 cm

editions
133181: D/F/NL


Links & Downloads
7760-A.stud.io
7760-B.stud.io
BrickLink
Brickset
BrickEconomy